What Is a HomeBuyers Report?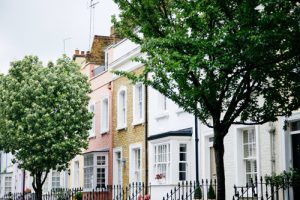 In March 2010 the RICS HomeBuyer Report replaced the Home Buyer Survey & Valuation as a type of property survey recommended for home buyers. However, The HomeBuyer Report (HBR) is just an up-to-date version of the previous Home Buyers Survey & Valuation.
Then in 2016, the RICS introduced a new HomeBuyer Report that didn't include a valuation but did contain all the same components as the standard HomeBuyer Report just without the valuation and reinstatement cost. Nevertheless, buyers who want to continue using the traditional HomeBuyers Report with the valuation can do so, but the current report now means that RICS members do not have to be registered valuers to conduct surveys and that the market valuation part of the report is now optional.
Due to its more consumer friendly, streamlined format,  the HomeBuyer Report is an improvement on the Home Buyer Survey & Valuation.
As the The HomeBuyer Report was issued as a replacement for the Home Buyer Survey & Valuation, it is important that you know of the differences between the two:
An HBR includes a new section dedicated to the energy performance of a property, bringing the report up to date with home buying reform.
The HBR has been made to look more professional with a modern design so your will be able to find the details you need more efficiently
Only highly skilled member of the Royal Institution of Chartered Surveyors can carried out the HBR.
Colour-coded, condition ratings of the property are improved and clarified.
Both the HomeBuyer Report and the HomeBuyers Report Survey & Valuation are considered to be an intermediate level of property survey with other more detailed reports available. This is because of the level of detail that most Mortgage Valuations is quite low and don't contain some potentially important information, yet it's less comprehensive and thorough than a Full Building Survey.
Not every aspect of the building will be detailed in the HomeBuyer Report but it will spotlight any urgent matters that have a substantial effect on the value of the property or that might need attending to. It will include all the major parts of a property that would be visible to the surveyor. Only RICS Chartered Surveyors can complete all HomeBuyer Reports.
If you are require a Homebuyers report, please fill in your details in our form and a member of our team will contact you very shortly.