RICS HOMEBUYERS REPORT AND CONDITION REPORTS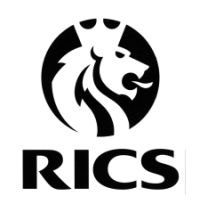 Nabarro McAllister & Co provide RICS Home condition reports and RICS homebuyers report.
The home condition report comprises a visual inspection of a lesser degree than for homebuyer surveys and building surveys. It provides a succinct report with objective assessment of relative importance of defects and problems. It does not provide any advice on repairs or ongoing maintenance and is more suited to conventionally built modern dwellings in satisfactory condition.
The RICS Homebuyers Report comprises a more extensive visual inspection than the home condition report and includes the building, its services and grounds but no assessment of the relative important of defects/problems. It includes some advice on repairs and ongoing maintenance issues and suits a broader range of conventionally built properties although age and type will depend on knowledge and experience of the individual surveyor. It will also incorporate a valuation. It is generally not suitable for properties built before 1850.
If you are requiring a Homebuyers report, please fill in your details in the form below and a member of our team will contact you very shortly.