Why Would Getting A Surveyor Benefit Your Future?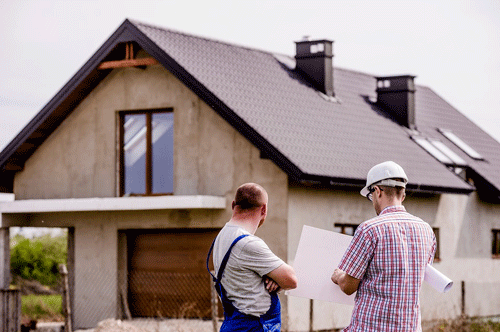 We know buying a house isn't the cheapest activity you can do during  your lifetime. Although, what doesn't help is coming across unexpected expenses once you've moved in. Especially when these unexpected costs could total an average of £5,750.
To help avoid these unexpected costs, we'd recommend calling a property surveyor at Nabarro McAllister. They can give you an expert opinion on the health of the house you are wanting to buy or sell. They'll help to identify potential problems that the property might have and report them back to you so you can negotiate a solution with the property owner.
People often think that getting a property valued provides you with the same insights as you would receive with a report from a property surveyor, yet this isn't the case. A property valuation is seen to primarily benefit the property owner rather than the buyer. Yet a surveyor would be able to supply you with a home survey that'll give you confidence in a property, therefore benefitting yourself.
Which Survey Is Right For You?
The type of property in question determines the type of survey which would be most beneficial to you.
So, which survey should you get?
Have a look at the different surveys below so you can decide on the correct for you.
The Homebuyer Report
The Homebuyer Report provides you with a lot of necessary information about a property. This includes:
Any major problems with your property
A valuation and an insurance reinstatement value.
The Surveyor is non-invasive. Meaning that they won't be looking behind furniture or pulling up floor boards so the report that gets drawn up is limited.
Recently there was a new level of survey introduced called a "Homebuyer Report without a valuation". It is still under development, but it includes everything that the Homebuyer Report just without the valuation.
Building Survey
A building survey is expensive but defiantly be worth the investment:
The price of a building survey depends on the size of your home. It can range from under £500 right to £2000.
At the end of the extensive survey, you'll be given a detailed report that will underline everything for you.
If you are looking buildings that are very old, listed, unusual timber framed, or they have thatched then the building survey can be valuable.
If you are considering doing some serious building work, then it's a really good idea to have a building survey.
When conducting a building survey, the surveyor will look at absolutely everything from behind the sofa to under the floor boards.
It will also include any advise you might need when it comes to the timing and cost of any potential repair that might be necessary. It will also state what could happen if the repairs weren't done.
If you have any questions on anything you have read above then don't hesitate to contact us. We'll look forward to hearing for you very soon!